Welcome to GAYATHRI INDUSTRIES!!!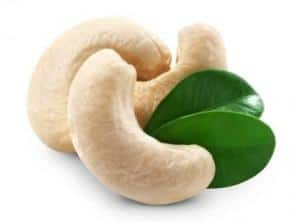 Cashew Processing Refined & Redefined.
Gayathri Industries entered Cashew machinery manufacturing way back in 1994. With a passion to innovate and excel, coupled with in-house R& D, developed Cashew Processing technology to suit varying needs of the processors enabled us to introduce Automation in Cashew processing and set a bench-mark in our offerings.
Developed Cashewnut Steam roasting System with different types of firing options & size of steamers to get uniform steam roasting of Nuts. To alleviate the hazards of CNSL faced by Cashewnut shellers & to meet challenges of labour shortage designed and developed semi-automaqtic Shelling, kernel separating system & Peeling Machines. Our Cashew kernel Tray Dryers are world class – widely acclaimed as above International Standards. Introduced kernel size grading machine.
Besides producing Cashew processing machinery, offer Cashew kernel dry roasting & Salt/Spice coating machinery.
Supply highly efficient Bulk & Retail pouch packing machinery for packing Cashew kernels.
For bulk Cashew processor, we offer, bucket elevator feeder and conveyor material handling system to integrate the entire Cashew Processing line, reducing considerably reliance on labour requirement.
The excellent performance of our machines has made the cashew processing industry around the globe to look up to us for Technology up-gradation. The rigid design of our machinery assures ease of maintenance and lower operating cost of our offerings vouch for the credibility of our expertise in machinery design & manufacturing.
We offer
Our expertise & updated Technology to provide Semi-Automated Cashew Processing Plant of any size on Turnkey basis.
Specialized consultancy & machinery for value addition of Cashew kernel Salt/ Spice and Honey Coating.
In a Nut Shell – We offer comprehensive Single Window Service to design, develop and install semi-automatic plant of any size to process Cashewnut – a one stop service for all your needs.
Geared to help you grow ………… Globally.