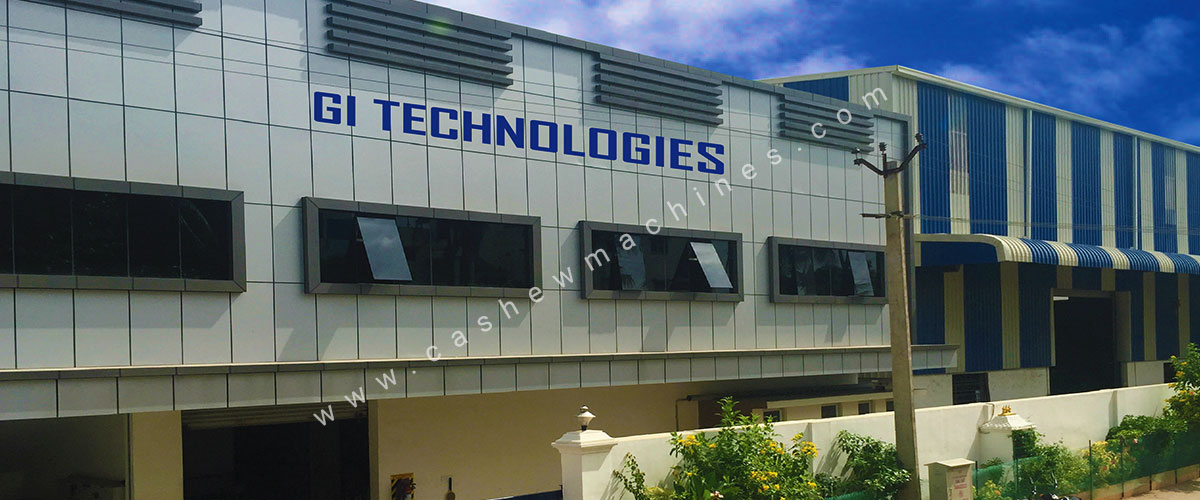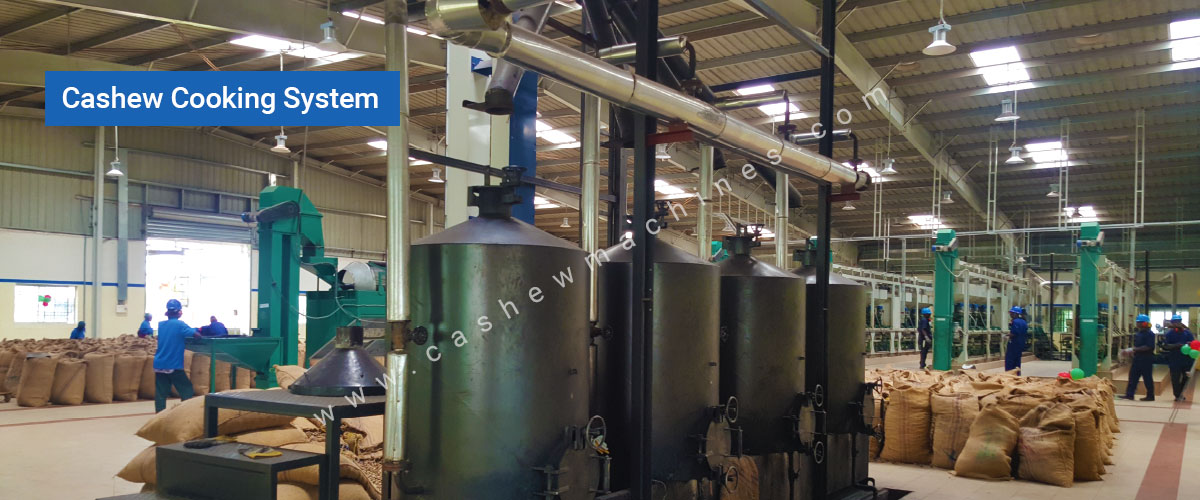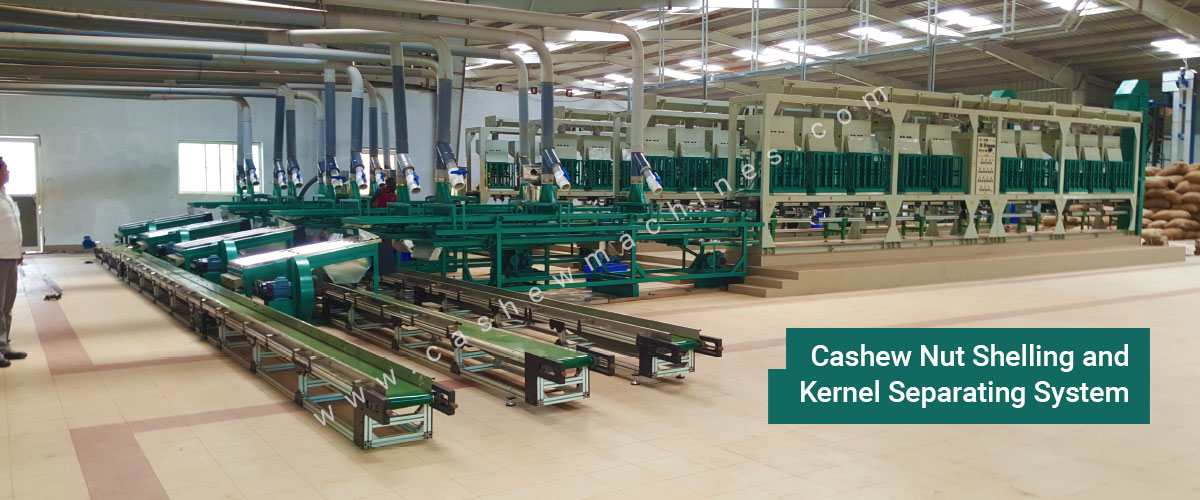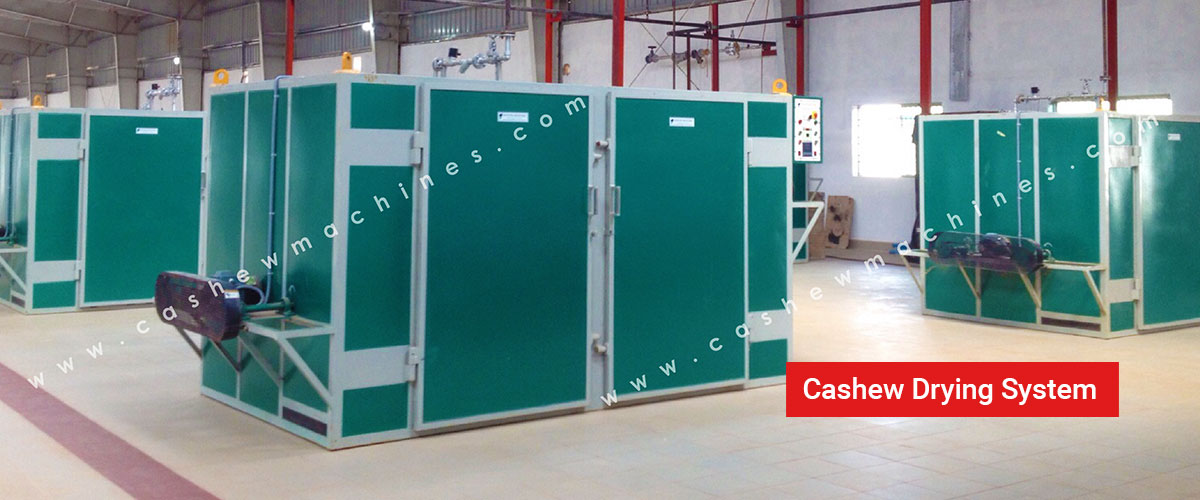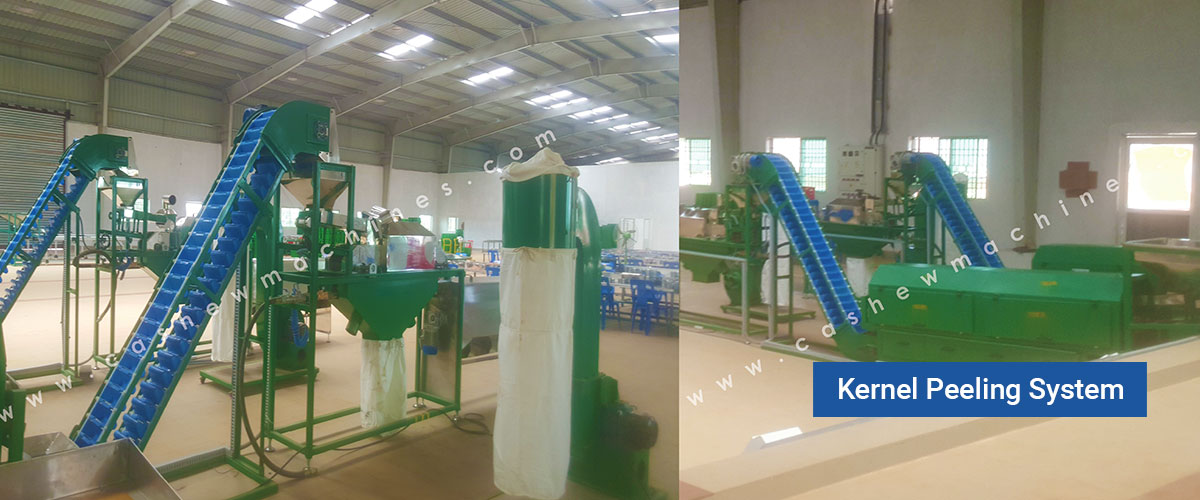 Welcome to GI TECHNOLOGIES!!!
Cashew Processing Refined & Redefined.
GI Technologies established in 1994 to produce Cashew Processing machinery by two young professional with a passion to excel with in-house R& D to up-grade Cashew Processing technology to suit growing needs of the Cashew processors by introducing Automation in Cashew processing and to set a bench-mark for the industry.
Our Product-design & development department consists of highly talented cross functional experts to offer technically advanced machineries assures ease of maintenance and lower operating cost.
The excellent performance of our machines has made the cashew processing industry around the world to look up to us for Technology up-gradation from time to time.
Towards Process automation, we offer integrated material handling system – Belt Conveyor & Bucket elevators for material conveying, Integrated Cashew Nut Shelling System to separate kernels from shelled nuts. Our automation in Peeling & Grading of Cashew kernels has established a mark in processing.
We also offer Cashew Kernel Dry roasting Salt / Spice Coating machinery and entire range of packing machinery for kernel bulk and retail packaging.
We offer
Integrated Cashew Nut Processing plant customized to individual customer requirement on Turnkey basis.
Raw Cashew Nut cleaning, weighing & Bagging system.
Processing, machinery for value added products like dicing machine, dry roasting machine.
Cashew Nut Shell Liquid (CNSL)extraction plant and Captive Power Plant using shell cake / wood fired system.
In a Nut Shell – GI Technologies offers Single Window Service to design, develop and install semi-automatic Cashew processing plant of any size with training in maintenance , processing skills & Documented Quality Assurance System & documented quality Assurance System.
– A One Stop Service For All Your Needs –
– Technology Ahead of Time –
Geared to help you grow ………… Globally.